If you encounter the following screen when triggering a run from a Model Driven App, you likely need to rebuild the whole flow (the trigger action gets somehow corrupted):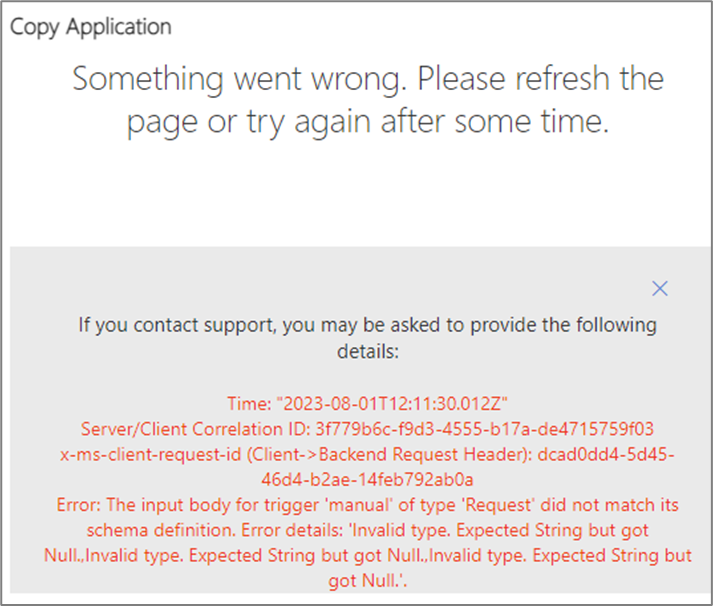 Error: The input body trigger 'manual' of type 'Request' did not match its schema definition.
Error details: Expected String but got Null
This has now happened to me a couple of times, and I'm not exactly sure, but to prevent this from happening, you should always add as a first step a Get a row by ID action before building the rest of the flow. I'm unsure why this keeps happening, and I struggle to remember that this proxy step is required.