Here's a tip that I guess no one will ever use, but I find it interesting. I have never used the display custom form action or any other display message box actions in my automation runs, but today I accidentally noticed that with the Display custom form, you can actually use your own Adaptive Card templates. I had not even realized earlier that Adaptive Cards have also found their way to PAD.
The standard custom form designer in PAD looks like this and is a bit limited: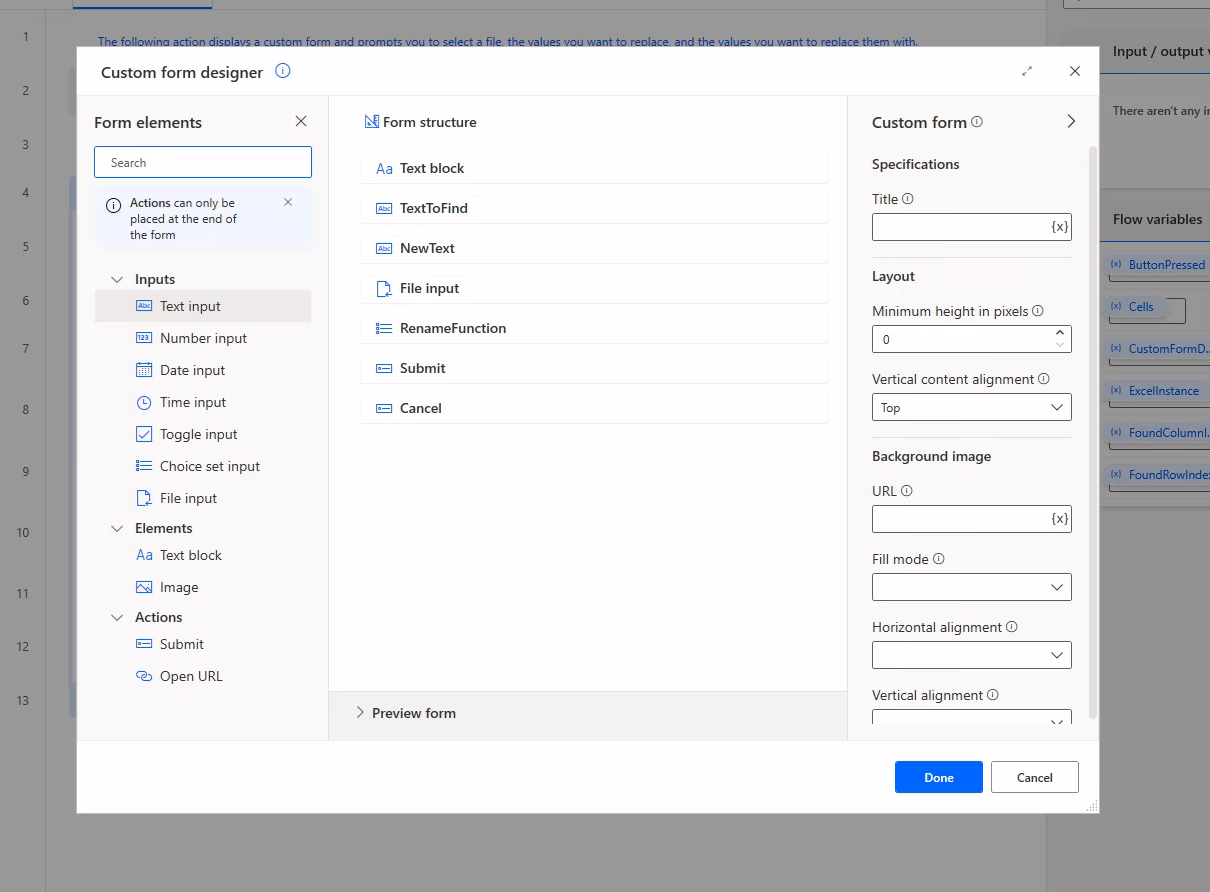 How to do it: 
Copy your Display Custom Form -action from PAD and paste it to Notepad
Delete the Adaptive Card JSON part from the action
Copy the JSON schema from AdaptiveCards.io Designer
Paste the JSON to Notepad (Note: you need also to escape the double quotes on the JSON with backslash \. This is easily done in Notepad, too.)
Copy the newly created PAD script and paste it back into the flow UI. 

Please let me know if you ever find any use for this solution 😄